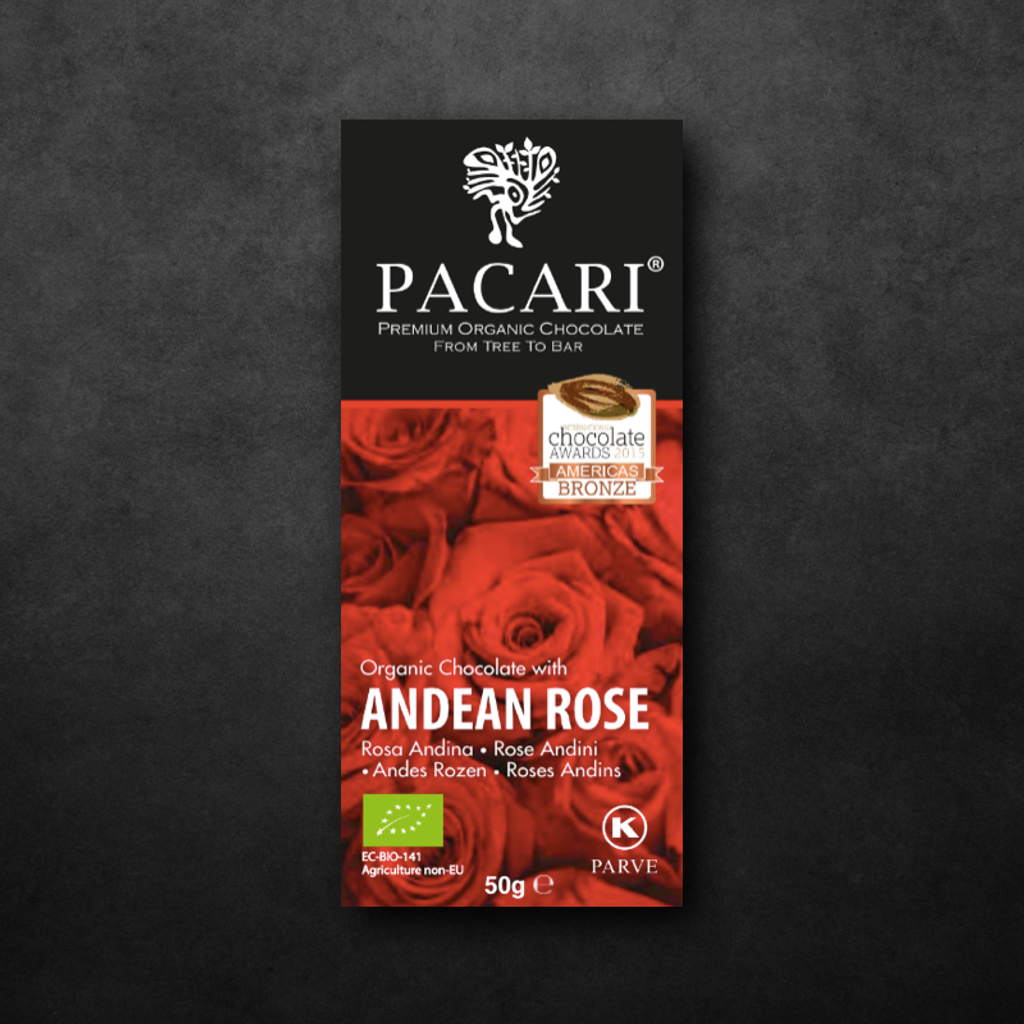 Andean Rose Organic Chocolate Bar (60%)
Andean Rose Organic Chocolate Bar (60%)
The Unique Chocolate Bar that brings you down the memory lane and rekindle the taste of First Love!
What's special about Andean Rose Chocolate Bar?
Ecuador is full of sunshine throughout the year, and blessed with fertile volcanic ash soil. Because of that, Ecuador does not only produce high quality cacao, but also produces the World's Highest Grade Roses, called the Andean Rose. The Andean Rose is nearly three meters high, more than twice the size of ordinary roses, with bright colors and aromas. It's full-bodied and perfectly matches the "Arriba Nacional" cocoa beans with rich floral fragrance.
As you take a square of Andean Rose Chocolate, the smoothness of chocolate will slowly melt in your mouth. As it melts, the aroma of Andean Rose will slowly kicks in but just nice to not overpower the taste of the chocolate, giving you a calming and relaxing effect. Perfect to enjoy over the weekend or in the evening to unwind your day, especially if you're a fan of Rose!

P/s : This will also make a very good gift to your loved ones :)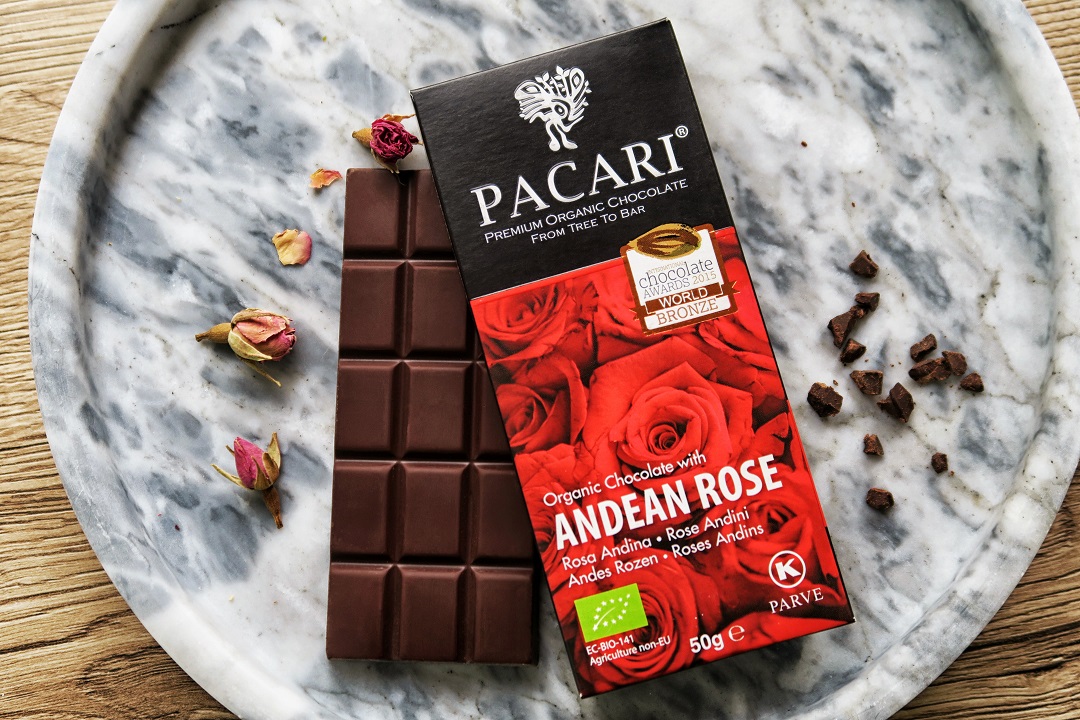 Awards Won :


Silver Medal, World Finals, International Chocolate Award 2018


Silver Medal, World Finals, International Chocolate Award 2016

Bronze Medal, International Chocolate Award 2015
3 Reasons why you should take Dark Chocolate daily :
Recommended : 1 - 2 squares, every morning
1. Rich in Antioxidant
Cacao contains flavonoids, antioxidant compounds which are said to protect against cell damage caused by free-radicals. Research has found that they are especially beneficial with regard to blood flow. They help to lower blood pressure, promote normal blood clotting function and – as part of a healthy diet and exercise routine - have been said to decrease the risk of heart disease.
2. High in Minerals
Raw chocolate is also high in minerals such as iron, magnesium and manganese which help to sustain energy levels and protect cells.
3. Brain Food
One of the most exciting discoveries is that chocolate could reverse memory decline. A study by Columbia University found that high-flavonol cacao rejuvenated activity in the part of the brain where the decline occurs. The flavonols promoted blood flow to this cranial region and in some cases, incredibly, researchers saw participants' memories restored to that of someone twenty or thirty years younger.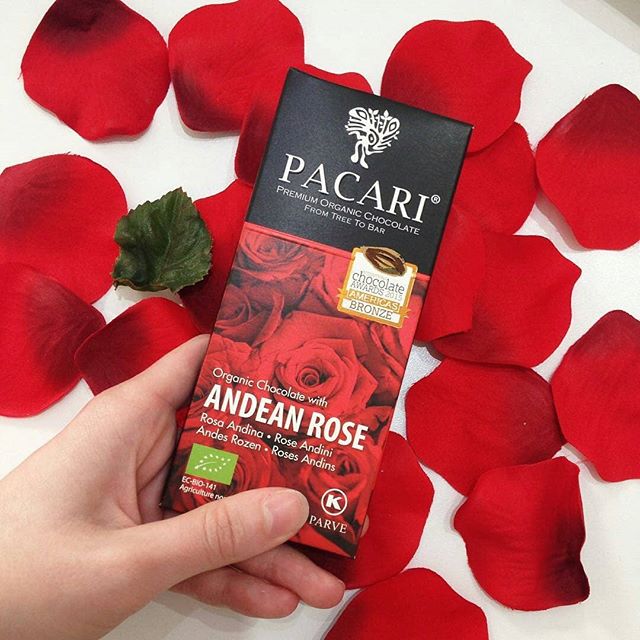 Nutritional Facts
| | |
| --- | --- |
| | per 100g |
| Energy | 2304kJ/ 550kcal |
| Fat | 40g |
| of which : Saturated Fat | 26g |
| Carbohydrate | 40g |
| of which : Sugar | 40g |
| Fibre | 11g |
| Protein | 6.8g |
| Salt | 0.01g |
REVIEW
What Our Customer Says :
"I'm Hooked
I don't like dark chocolate so reluctantly tried this. Now I am hooked! This is beautiful, smooth on the palate and the rose flavour is not artificial or overpowering. Lovely to be introduced to this. I will definitely buy again when I have finished the 8 bars I bought yesterday!"
NOR ATHIRAH
"My New Favourite
I received this chocolate as a gift and loved it so much I ordered more. You can definitely taste the rose, but it is not overwhelming! I love it!"
SARAVANI
"Perfection!
This Andean Rose Chocolate is just lovely. I'm selective when eating or wearing anything with a rose -- unless done well. In this bar it's done very well. It's a light yet very present essence of rose. Not overpowering but has a lasting effect."
CATHERINE H