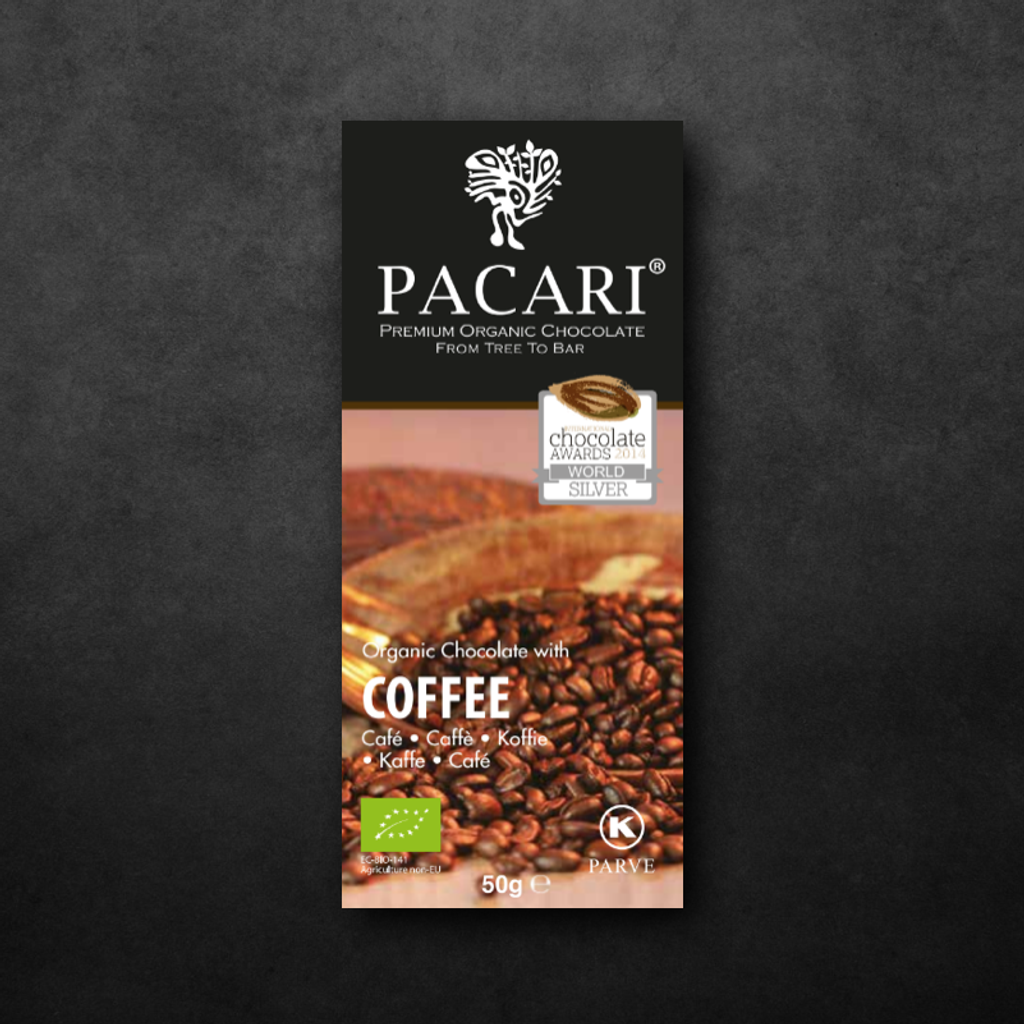 Coffee Organic Chocolate Bar (60%)
Coffee Organic Chocolate Bar (60%)
Love drinking Coffee but afraid of Palpitation?
Then, Choose Me! PACARI Coffee Organic Chocolate Bar
Made with the 100% Arriba Nacional, a very rare cacao bean species famous for its aroma and paired with a dash of crushed High Grade Espresso Beans from Ecuador
What's special about Coffee Chocolate Bar?
PACARI Coffee Chocolate Bar (60%), the go to Chocolate bar to kick start your morning!

Love the fragrance of good coffee but find it troublesome to brew your own espresso coffee every morning? Or are you Coffee Addict and at the same time also a Chocoholic, and you're facing difficulty to choose which one to go for every morning?haha

This Coffee Chocolate Bar is all You need!
This bar combines Ecuadorian Arriba Nacional cacao combined with Premium Coffee Beans from the same region to bring you a delicious chocolate experience. When you taste this chocolate bar, you will be pleasantly surprised by the chunks of ground espresso beans slowly exploding on your tongue one by one.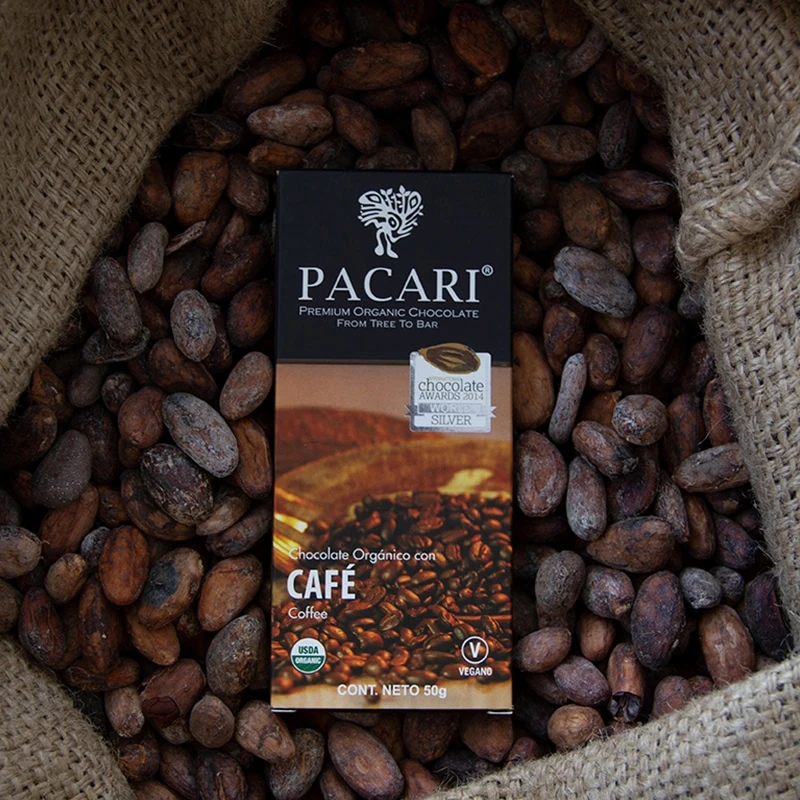 Award Won :


Silver Medal, World Finals, International Chocolate Award 2014
3 Reasons why you should take Dark Chocolate daily :
Recommended : 1 - 2 squares, every morning
1. Rich in Antioxidant
Cacao contains flavonoids, antioxidant compounds which are said to protect against cell damage caused by free-radicals. Research has found that they are especially beneficial with regard to blood flow. They help to lower blood pressure, promote normal blood clotting function and – as part of a healthy diet and exercise routine - have been said to decrease the risk of heart disease.
2. High in Minerals
Raw chocolate is also high in minerals such as iron, magnesium and manganese which help to sustain energy levels and protect cells.
3. Brain Food
One of the most exciting discoveries is that chocolate could reverse memory decline. A study by Columbia University found that high-flavonol cacao rejuvenated activity in the part of the brain where the decline occurs. The flavonols promoted blood flow to this cranial region and in some cases, incredibly, researchers saw participants' memories restored to that of someone twenty or thirty years younger.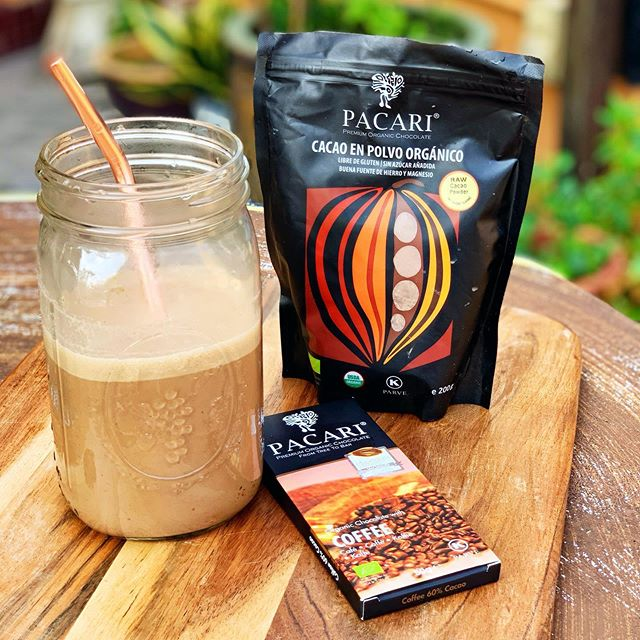 Nutritional Facts
| | |
| --- | --- |
| | per 100g |
| Energy | 2385kJ/ 569kcal |
| Fat | 38g |
| of which : Saturated Fat | 23g |
| Carbohydrate | 50g |
| of which : Sugar | 34g |
| Fibre | 2.6g |
| Protein | 6.8g |
| Salt | 0.02g |
REVIEW
What Our Customer Says :
"Amazing crunchy coffee flavour
The best coffee beans chocolate I have ever had. The beans are not bitter but hold a nice coffee aroma which is in harmony to the smooth dark chocolate taste. Yet my favourite chocolate from Pacari."
NOR KAISYAH
"My Favourite
Chocolate and coffee are my two favourite things...this combo is the best I've ever had. Top quality. Pure flavours. Has to be tried to be believed. I also bought the Esmeraldas Chocolate Bar and I super love it too!"
VICKY S